Get Back to Where You Once Belonged
It was a little over 2 years ago that it was
reported that
a St. Margaret's couple had filled in a 1/4 acre of Bay under the guise of reclaiming land lost by
Hurricane Isabel
.
Today, we get the good news from the
Capital
that all that fill will
be coming out
, thanks to a court order. In addition, the couple and their engineering firm, The Permit Coordinators, were fined $50,000 for the violations. The material removal is slated to be completed by the end of March, lest additional fines begin to mount. The aerial image below makes the infraction, and the once non-permitted lighthouse B&B (in red), pretty clear.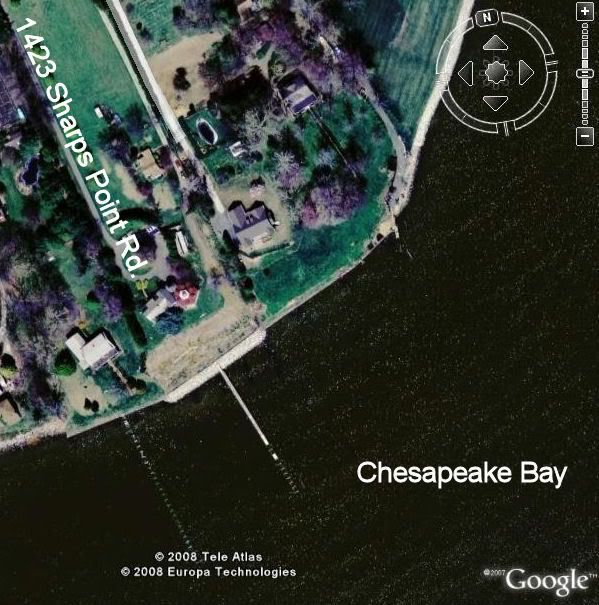 14234 Sharp's Point Road
Who knows, perhaps in 2 more years we'll be celebrating the removal of 40 truckloads of garbage from Judge Gatewood's property.
Labels: Restoration